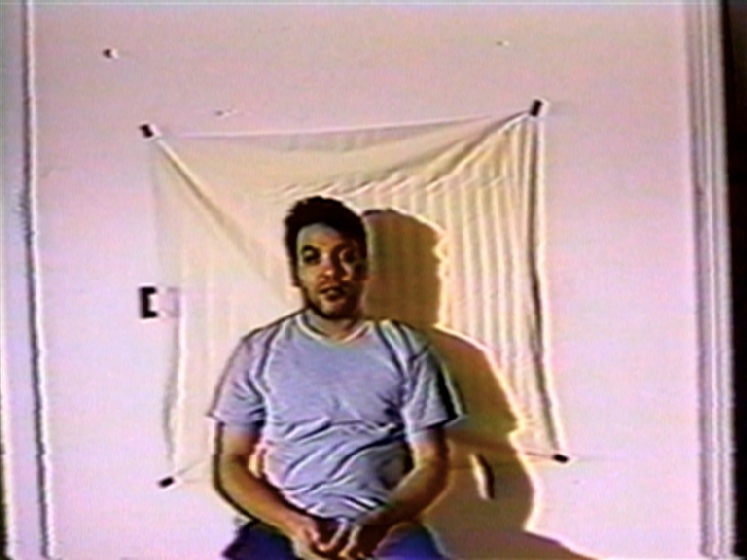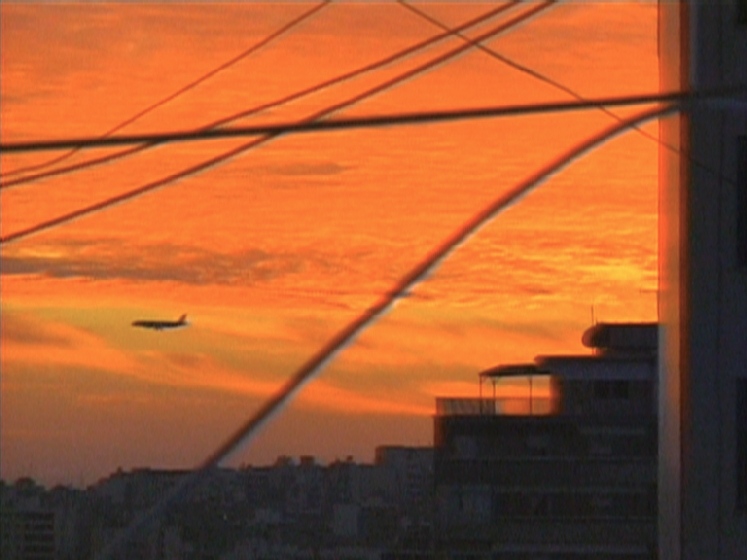 Hostage : The Bachar Tapes #17 and #31, 2001
Video PAL, colour, sound, 18'
Hostage, the Bachar Tapes is part of a multimedia performance entitled Loudest Muttering is Over: Case Studies From The Atlas Group Archive, (2000/2007). Walid Raad introduces the video by offering the viewer a hint of what they will see: "these videos do not show what happened, but rather what we can imagine, say or take for granted in terms of the war". If then the viewer can approach this video as a documentary, he can also, with the help of the artist, comprehend that the video he is about to see is imaginary, that it is the reconstitution of an event that never actually occurred but that makes references to the events broadcast by the media.
Hostage, the Bachar Tapes is a video recording that is about the western hostage crisis in Lebanon during the civil war in the 1980s, which became the focal point of the international media in relation to the Lebanese crisis. This tape recounts the story of Souheil Bachar, an airport employee who was detained along with five American hostages (Terry Anderson, Thomas Sutherland, Benjamin Weir, Martin Jenco and David Jacobsen) in Beirut from 1983 to 1993. Souheil Bachar supposedly recorded many videos but out of the 53 tapes, the Atlas Group only allows tapes 17 and 31 to be shown internationally; in this way Walid Raad reveals the incomplete nature of the archives he presents. While the American hostages published books describing their captivity the Lebanese hostage was the only one to keep his years of captivity secret. It is because of the absence of Souheil Bachar's testimonial, having been erased from the media narrative, that allowed these events to be erroneously portrayed within the media as the "western" hostage crisis.
In this video testimonial Souheil Bachar asks that his voice be dubbed with that of a woman's and that the subtitles appear in blue, the color of the sea. If this dubbing prevents the viewer from any possibility of detecting emotion in Bachar's voice, it never the less shows through in the choice of the color of the subtitles. The Lebanese hostage shares his experiences of detainment with the other hostages: the promiscuity, the waiting, the fear. Meanwhile he reveals a fact, omitted from the narratives of the American hostages: the homo-erotic activities that took place during their ordeal. Through Bachar's testimonial, Walid Raad reveals the contradicting feelings connected to said promiscuity and the consequences of a forced intimacy.
In the same vein as in other Atlas Group projects, Bachar's testimonial introduces a history other than the official version, thus calling into question even the possibility of establishing an official version. Each individual story seems to hinder a full understanding of the war, however all these stories contribute to the reconstitution of our memory and the process behind it.
Elodie Vouille
Translated by Silvia Sabino